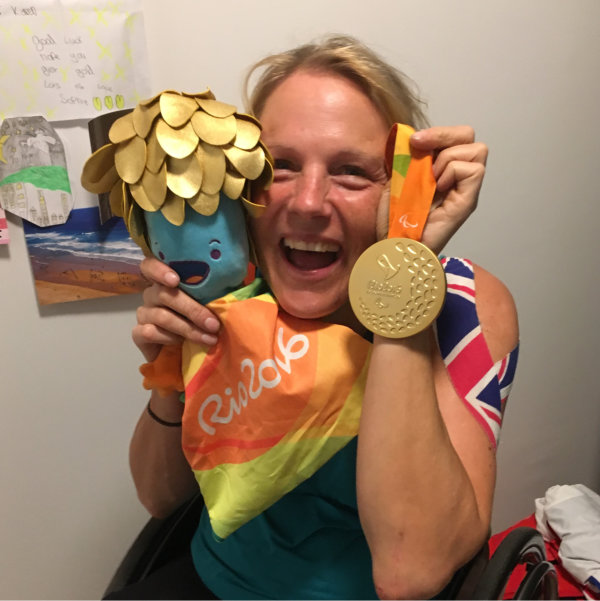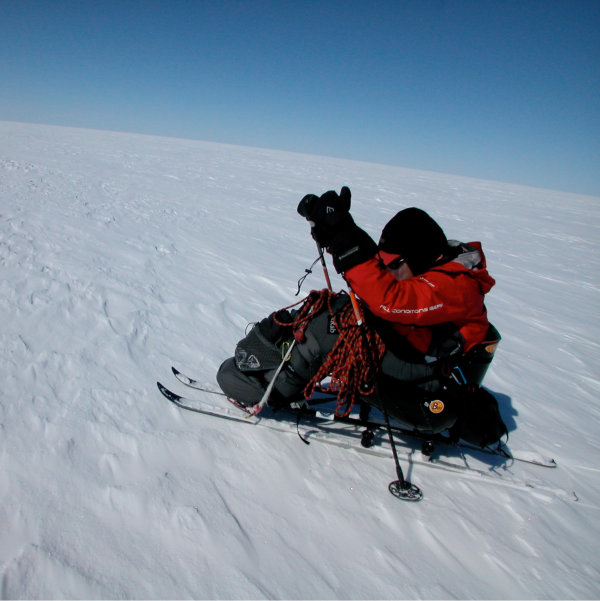 KAREN DARKE
Tuesday 14th November 2017
7.30PM (Doors 7PM)
Amey Theatre, Abingdon, Oxfordshire
Karen Darke's story is undoubtedly one of the most remarkable we've hosted. As a young adult Karen filled her time, like many of us, with adventures in the outdoors – running, climbing and exploring as much as she could. By the age of 21 Karen had climbed the Matterhorn and won the Swiss KIMM Mountain Marathon until, one day, she fell whilst climbing sea cliffs in Scotland. When Karen woke in hospital she was paralysed from the chest down and was told she would never walk, climb or cycle again.
Karen's kept her love of adventure and with the help of friends, perseverance and a little creativity she's continued to push herself and explore the outdoors. Karen has hand-cycled across the Himalayas, traversed the Greenland ice cap in a sit-ski and climbed the 3000ft southeast face of El-Capitan. In recent years Karen has gone on to join the British Para-Cycling Team, memorably crossing the line hand-in-hand with her team mate to win Silver at the London 2012 Paralympics, followed by a Gold medal at Rio 2016. Join us at the Amey Theatre in Abingdon to hear Karen's extraordinary journey first-hand…
The lecture starts at 7.30PM with venue doors opening at 7PM. You can expect Karen's talk to last for a little over one hour and there'll be the chance for some audience questions at the end too. If you're a regular at Horizon Lectures please note that this event is on a Tuesday night instead of our usual Thursday slot.